A Healthy Lifestyle is about more than diet & exercise
The best defense against illness and disease is a healthy lifestyle. A healthy lifestyle includes diet and exercise, and much more including the following:
Getting the right amount of deep, restful sleep.
Avoiding stressful situations, and learning to manage stress when unavoidable.
Managing your weight.
Staying hydrated.
Calming practices, whether it be long walks or meditative.
QLMC uses proven strategies to help promote healthy living.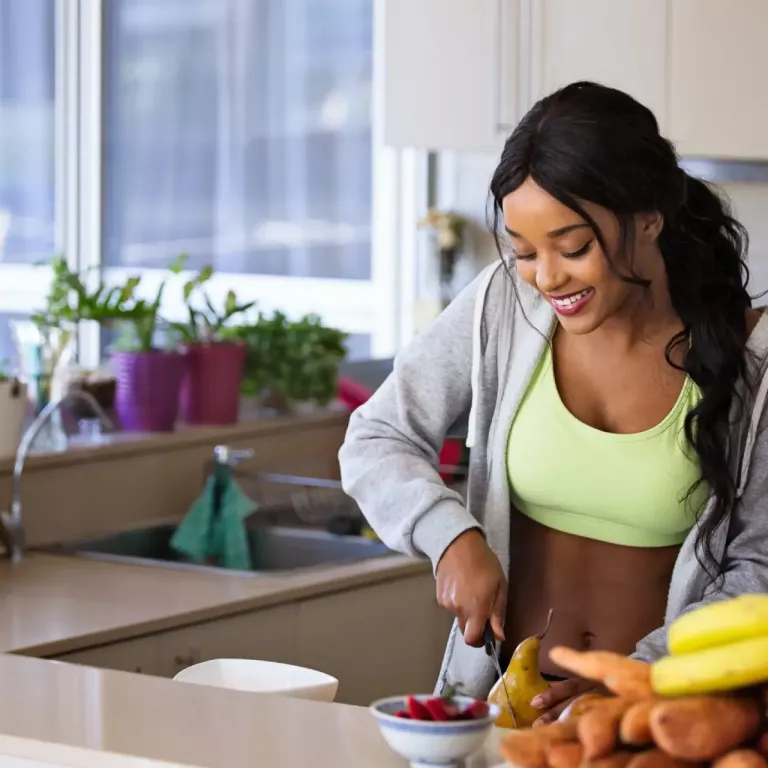 Proven strategies for a healthy lifestyle
Growing scientific research claims that we are generally only as healthy as our lifestyle supports. What we eat and drink, our activity level, how we spend our time, how we manage stress and so much more contribute to our health, well being. and even our life expectancy.
HEALTHY DIET
A healthy diet is essential for good health and an active lifestyle. It protects you against diabetes, heart disease, hypertension, and more. A healthy diet is low in salt, sugar, and unhealthy fats. It should include many selections from the following categories: vegetables, lean meat, high-fiber food, healthy fats, nuts, Omega-3 fatty acids, and whole grains.
STRESS MANAGEMENT
Stress affects our physical, mental, and emotional well-being. While it may be impossible to avoid stress in this modern world, it is possible to manage stress to minimize its destructive effects. Fortunately, there are many avenues for doing so including readings, meditation, yoga, and relaxation techniques. You can easily locate classes and information in person or over the internet. Consider consulting with our providers to design a stress reduction program for you.
ACTIVE LIFESTYLE
The benefits of an active lifestyle are well known. Regular physical activity promotes weight loss, muscle strength, mental and emotional well-being, good sleep, and for some, even reduced stress. You need not run a marathon to satisfy your need for physical activity. Consider a consult with Quality of Life to help design the lifestyle that fits your needs and circumstances, and before starting to engage in physical activity.
WORK-LIFE BALANCE
Without a proper work-life balance, you are stretched thin. Sometimes this makes you unable to handle the simpler things that come your way. For a healthy life, you need to strike a healthy balance.
HEALTHY BODY WEIGHT
The average body mass index of a healthy body is between 18.5 and 24.9. However, there is no one ideal body weight. Your ideal body weight depends on many factors including age, height, gender, muscle-fat ratio, body shape, etc.
While excessive weight doesn't always lead to health problems, eliminating those extra pounds generally leads to better health today and in the future.
Talk to your doctor at QLMC about strategies for achieving and maintaining a healthy body weight.
Healthy Lifestyle Changes
The best way to navigate the health risks is to adopt a healthy lifestyle and make better choices.
STOP SMOKING
Stop smoking; According to CDC, smoking contributes to 80% – 90% of lung cancer deaths every year. Smoking and second-hand exposure also cause heart disease. Smoking also causes emphysema, and chronic obstructive pulmonary disease.
DAILY EXERCISE
Heart disease is the leading cause of death among men. Daily exercise helps prevent heart disease. It also improves your physical and mental health.
LIMIT ALCOHOL
Limit your alcohol usage to two drinks a day if you are 65 and younger and one drink if you are older. Too much alcohol increases the risk of liver cancer, heart attack, and stroke.
BALANCED DIET
Limit your intake of processed and packaged foods. Instead, add whole grains, fiber-rich foods, lean meat, fish, fresh fruits, and vegetables.
MANAGE STRESS
Being under stress constantly affects your immune system. So, make some lifestyle changes and learn to deal with stress in healthy ways.
MAINTAIN HEALTHY WEIGHT
More than losing your weight, keeping them off is most important. Obesity increases the risk of type 2 diabetes, heart diseases, and stroke.
What are the services offered for a healthy lifestyle?
Quality of Life offers the following services for a healthy lifestyle:
Primary care
Regular physical exams
Screening for depression and anxiety
Annual wellness visits
Hormone therapy
Anti-aging
Men's and Women's health screening
Design your healthy lifestyle with the help of QLMC medical
Our professionals will provide you with the medical care, knowledge, and tools you need to live a healthier, happier and more fulfilling life.
Renewed energy and increased performance
Generally better health
A better outlook on life
Reduced fatigue
Healthline has more information on living a healthy lifestyle: 5 Tips for Living Your Strongest, Healthiest Life Yet